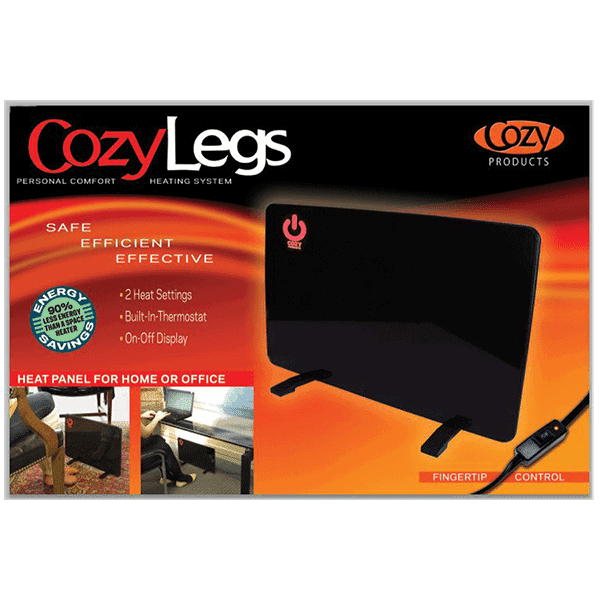 Cozy Legs®
$

46.08
Floormat.com' Cozy Legs personal heater has a sleek, modern look that blends in with any décor. Can be mounted under desk or table. Cozy Legs Heating Panel use only 150 watts to maintain a comfortable 130°F temperature.
Product Details
Energy-efficient; directs warmth only where you need it
Large, high-visibility ON/OFF switch
Convenient in-cord switch for fingertip control
Built-in thermostat
Saves money on electric bills
Silent, attractive design
12" X 18"