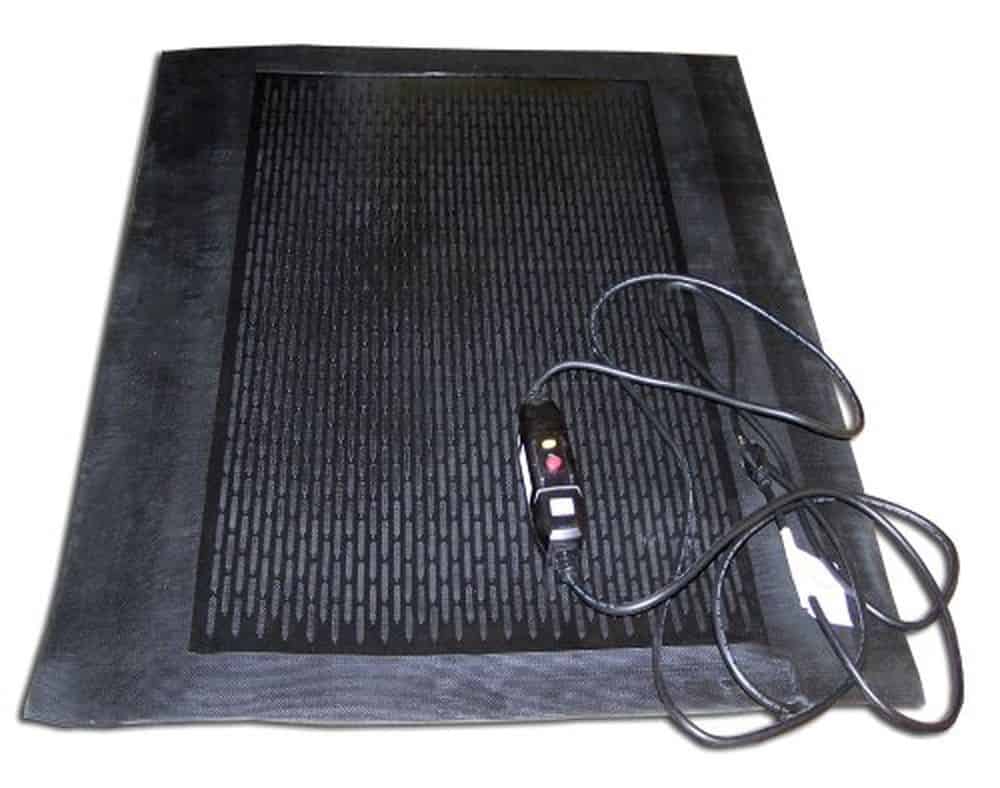 Ice-Away Heated Mat
$

138.08
The Ice-Away™ snow & ice melting mat combines a rugged, non-slip outdoor mat with a snow-melting system that keeps entrances safe from the harsh winter environments.
Product Details
Product Dimensions: 35" L x 33" W x 0.5" thick
Keep up with snow as fast as it falls and forget about constant shoveling and salting sidewalks.
Prevent dangerous & icy conditions. Avoid slip-and-fall injuries
240 watts
Entrances,Ramps, Loading docks, Hospitals, Nursing Homes, Handicap-accessible structures, Hotels, Schools, Churches, Private homes
Weight: 17lbs, Power Density: 40 Watts per square foot, In-Line Safety Device/Power Cord Service Voltage 120 Vac ELCI trip level 27 mA
Cord lead length (nominal) 15 ft.