Our Brand
Introducing Floormat.com. We're the premier expert in floor mat, anti-slip tape and tread, noise and vibration, and other specialty product solutions for business and residential applications. Only Floormat.com employs Solutionists, business environment specialists, who follow ADPAT, an industry-leading, consultative protocol, prescribing the most technically superior, turnkey solutions for those we serve.
Every environment – business by business, brand to brand, home from home – has its own habitat full of unique challenges and special considerations. Therefore, at Floormat.com we don't begin with products, we begin with you; understanding and evaluating your exacting environment and the way people interact within that particular surrounding; ensuring product performance in fulfilling human needs for a better quality of life.
Passionately we supply precision products for home, office, multi-business brands, and global industries, yet purposefully, we make a single recommendation, achieving five performance essentials, or your specific objectives, within any given habitat: cleanliness, health, comfort & convenience, productivity, and safety.
No other supplier of similar products goes this deep in assuring the right product solves the right problem, at the right time. We do so because we believe there is a connection between workplace performance, human needs, and life's betterment. Floormat.com, products with purpose.

Our History
For 65 years we've been fixated on fixing the seemingly unfixable. Getting it right is what we do; turning immense challenges into imaginative solutions. From hospital's histology clinics to clamoring factory floors, from war-torn battleship decks to beauty salons, we provide floor mat, anti-slip tape, and tread solutions for top U.S industries, businesses, and homeowners who demand the very best.
It's not about selling a product; it's about solving the right problem. While our customers take on everyday life, we make everyday life better, healthier, cleaner, and safer, by creating more effective and efficient places to work, play, and live. Technicians in Tulsa, machine operators in Cleveland, bar backs in Boise, property managers in Manhattan, and teachers in Tampa – they have all felt the impact of our products, while we have felt the fulfillment of improving their lives.
Yes, we incorporate the latest technologies, anti-slip advanced innovations, and ergonomic materials, but we also practice an old world form of human connection, care, and respect; we practice the lost art of listening – to every customer's story; with energy, with effort, with attention, we listen industriously. After all, our most important asset is our customer, and our most valuable asset, is the art of listening to them.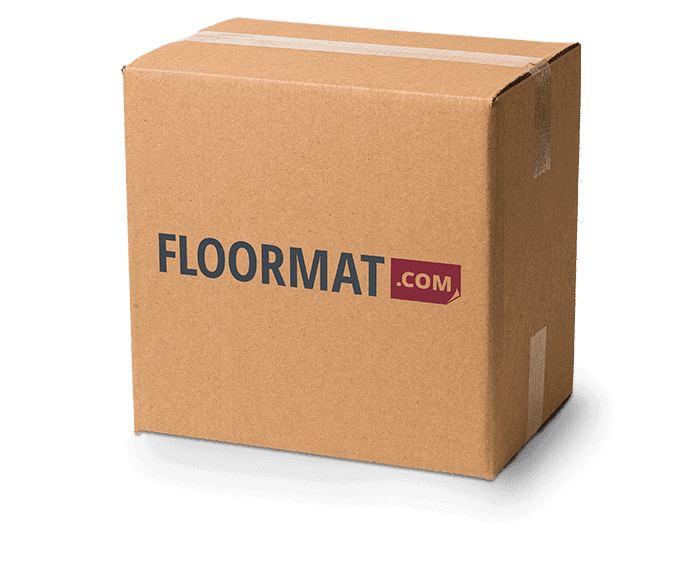 Today's Difference
Introducing truematch. Unlike any other provider, only Floormat.com identifies the root problem and supplies an exacting solution – we call truematch – a solution that most effectively and efficiently resolves the severity of the problem without creating other downstream issues. Born from our aligned problem solving, truematch follows strict adherence to our ADAPT process, offering the most optimized solution, more proficiently, and longer-lasting, than that of any other competitor's proposed product.
But this is not enough. Since 1951 we were founded on solving, not selling. We believe that at the heart of our business; behind every conversation, every order, every product, is this promise – to do our very best. Welcome our Assurance Pledge which states, "Floormat.com will consult and deliver a successful solution through one of our quality stock-ready, or custom purposeful products, while ensuring that this solution meets your total satisfaction." What you stand on, we stand behind.
After 65 years of putting people first, our word is our warranty – our Assurance Pledge, our promise. When you buy, you better be sure. Floormat.com's Assurance Pledge, customer care like no other.