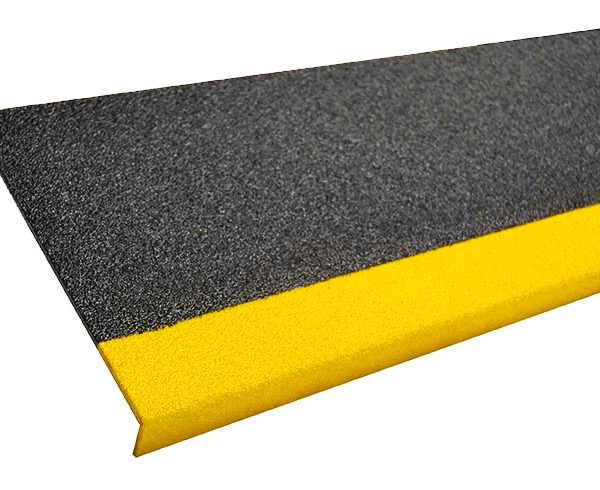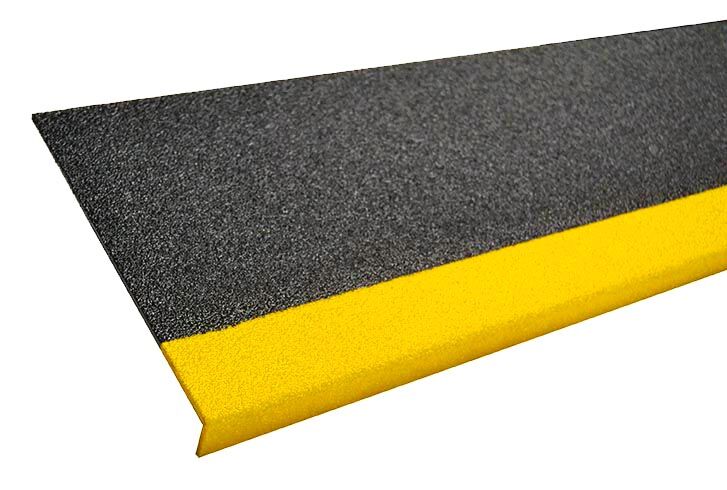 Grit-Coated Fiberglass Step Covers & Walkways
Lightweight, durable slip-resistant stair and ramp covers
Product Details
Our Fiber Glass products are coated with a proprietary blend of mineral abrasive epoxy grit. Surfaces such as gratings, mezzanines, steps, inclines, and Ramps
All are available in three distinct grit coating options: Heavy Duty, Medium and Fine as well as Yellow or Black
Specialty sizes and panels are available upon request.
Standard Sizes (Approximate)
| Size | Qty. 1 |
| --- | --- |
| 9" w/ 1" nose X 24" | $53.76 |
Only logged in customers who have purchased this product may leave a review.