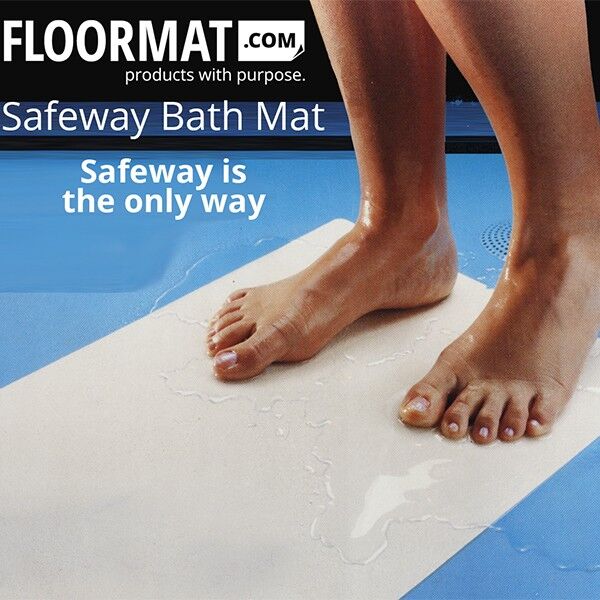 Safeway Bath Mat
$

8.38
-
$

12.58
The ultimate bath mat for tubs, tub sills, shower stalls, jet tubs and more! Safeway Bath Mats peel and stick technology is fast and extremely easy to use. Available in white and clear, it provides safer footing for wet surfaces. Available in standard bath mat sizes, or long sheet runs, it can be cut for any shape or application.
Product Details
High performance, water-resistant, acrylate adhesive is ideal for wet conditions
Available in White or Clear
Each tread has a reliable, long-lasting adhesive that helps keep it in place.
Standard Sizes (Approximate)
| Size | Qty. 1 | Qty. 2-5 | Qty. 6-10 | Qty. 11+ |
| --- | --- | --- | --- | --- |
| 12" X 24" | $8.39 | $8.14 | $7.97 | $7.55 |
| 12" X 36" | $12.60 | $12.22 | $11.97 | $11.34 |