For most people, the majority of our time is spent indoors. Whether at work or in the home, most Americans spend their days and nights in an enclosed environment. Thus, air quality in a home is a very important aspect of the health of its inhabitants.
In the United States, the air fresheners market is in the billions, even though, it has been shown air fresheners contain a chemical compound called phthalate that is harmful to the human body and produces tons of waste every year. Air fresheners don't do anything to purify the air in the home. On the contrary, the harmful chemicals stay in the home for us to breath.
The simplicity of buying air fresheners, using them, and disposing of them is very practical for many families, even though the cost associated with buying them and disposing of the packaging materials is costly and they are not achieving the goal of improving air quality.
The responsibility to ensure the air quality in our homes is safe and clean then falls to our families.
There are many ways families can increase the air quality in their home, and they can be simple and easy to accomplish. They do not have to be expensive, they do not have to be easily disposable, and they do not have to be easy to consume.
These are some of the measures you can take to produce the best air quality in your home, and reduce allergies and respiratory illnesses in the home.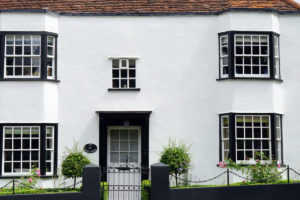 Placing scraper mats and wiper mats at the entrance of our home can capture 85%-90% of dirt and debris from the soles of our shoes.

Pollen and other allergy producing agents can be left outside our homes, and reduce the allergy symptoms family members might be experiencing.
The durability of mats makes it easy for businesses and families to buy with confidence, knowing they won't be replacing them every 2 weeks. Buying durable and beautiful mats is a financially smart decision that will pay off sooner than you think.
Mats are easy to use and easy to clean.  Protecting large areas at work or at home can reduce the risk of injuries.

A dry basement in the home can make a huge difference in the air quality your family is breathing.  Mold, mildew and water seepage in the basement can play havoc in the air quality of your home. Basement waterproofing can solve this problem and can ensure the structural integrity of the home is safe.
Chemicals, cans of paints or other harmful containers left in the basement opened or unused can increase the likelihood you and your family are breathing contaminated air.  Call your city manager's office to inquire about the disposing of harmful materials in your home.
Many of these solutions are easy to do and require very little effort.  A phone call to your city manager's office, a company dealing with mats for your business or home, or a call to a reputable basement waterproofing company can make the difference in the air quality in your home.