While most people do not realize it, the truth is that there is a huge variety of mats on the market, and these mats are suited for many different industries and business environments. There are more general mats, which are designed for use across a variety of industries, as well as mats that are designed for use within a specific industry or business environment. This article will highlight some the different industries that can benefit from proper matting, which includes anti slip tapes of all kinds.  All of the mats mentioned below can be purchased online.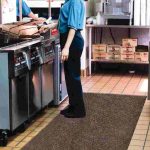 Mats For The Food Service Industry
When it comes to food service, two things are of the utmost importance: safety and cleanliness. Regarding safety, most of the mats designed for the food service industry offer traction so that kitchen staff does not slip and fall on wet kitchen floors. Regarding cleanliness, mats for the food service industry are also designed for easy cleaning, so that proper floor sanitation can be maintained. Some of the mats designed for the food industry even have special properties that inhibit the growth of bacteria and fungus!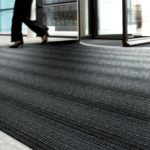 Mats For The Hospitality Industry
Mats are very important for the hospitality industry as well. In fact, in most cases, the entrance mat is the first part of the hotel that guests come into contact with! Hotel mats are the literal extension of "the welcome mat" for hotel guests. As such, they should be comfortable to walk on, and designed to keep hotel floors clean.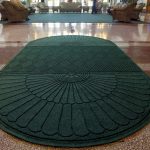 Corporate Mats
Entrance mats also provide a visitor's first impression at offices and corporate headquarters. For this reason, it is important that corporate mats promote the company's brand and culture. We know, you're probably thinking, "How can a simple mat do all of this?" Enter, logo mats. Logo mats are specialty mats that have the company logo printed on them. Logo mats that are run through a state of-the-art digital printer can display photo-quality graphics (seriously, you wouldn't think it was a mat if you ever saw it). This is one of the best ways to introduce visitors to a company's brand from the get-go.
Mats For Heavy Industrial Settings
If you have ever walked through a factory, you know how noisy it can get, with machines constantly churning and shaking. Anti vibration and noise reducing mats are specially designed for this noisy setting. These mats are placed under the heavy machinery, so that – when the machines really start going – the shaking does not cause any damage to the expensive equipment. As an added bonus, these mats will protect your eardrums from getting damaged! There is even chemical resistant safety grip tape, perfect for factories, warehouses, labs, and more.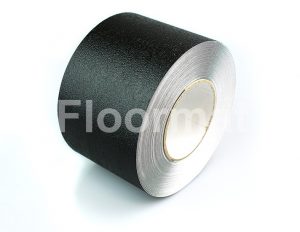 Mats For Offices
Heated chair mats are perfect for those who work at a desk all day. Some offices can get downright cold (can anyone tell us why the temperatures are kept so low?!). Heated chair mats are designed to keep workers warm and toasty. These mats are placed under the chairs, and radiate warmth throughout the day. This is a safe and cost-effective alternative to unwieldy space heaters.
Save