Whether you are in a residential home or a public place, such as a store or business, people who own locations are responsible for the safety of people who visit or are in the location.
The last thing anyone wants is someone slipping and falling. Falls can be minor, and they can also result in serious injury and even death, at times. Fortunately, there are some simple, low cost ways to reduce the risk to people falling.
Hard flooring, such as tile or laminate, can be a hazard when they get wet. Places like entryways, bathrooms and kitchens are all risky areas. Luckily, Floormats can be used as an affordable way to reduce the risk of falling.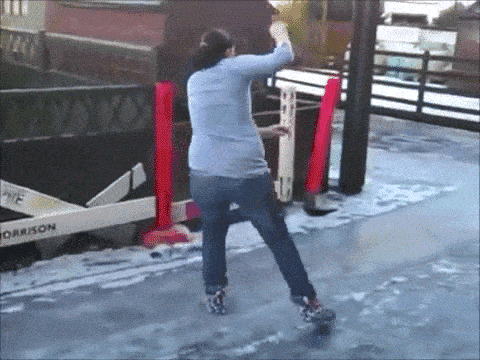 What people often do not know, is that you can also get a floormat that is heated and usable outdoors, which will melt snow and ice on walkways and near outside doors. Especially with elderly people, a minor slip on ice can lead to a broken hip or worse. Having heated mats that work whenever turned on is going to reduce the need for salting and shoveling snow, reduce the mess of slush and rock salt tracked in, and improve safety.
Another place where you have a high change of having a slip and fall is anyplace that there is water and a hard surface, like near a pool, in a locker room or by a spa. Of course, there are floormats for these kinds of situations. There is also adhesive tape and rubbery nonslip materials that can be painted onto these surfaces to help reduce the risk.
We would be remiss if we also did not mention other floor safety issues. For example, using the correct cleaning supplies for the type of surface is important to not leave it super slippery. Signage is also critical to let people know that a surface will be slick. Genie Bouchard walked into the locker room showers at the US Open and fell due to issues like these, and she missed a lot of tennis and legal action was taken, resulting in what is most likely a very large settlement.
Other Floor Safety Tips
Keep stocked up on things needed to quickly dry a wet floor.
Make floor safety a priority and not something you will "get to" in a minute.
Eliminate slight bumps in transitions, especially if elderly people are walking in area, as they can trip on even a small bump.
Floor safety is like driving a car. You must drive safely 100% of the time of you will have an accident. You also should wear a seat belt – and for floors, good floormats are the seat belts of slipping and falling. They protect you and help you reduce risk.