If there is one place that needs great floormats it is in a car dealership in the Winter. There is a large amount of foot traffic in the showroom and you also probably have multiple entryways, and without high quality floormats, the car dealership will not stay clean and cars may get more dirty from people's shows as well when then get in and take a look at the car.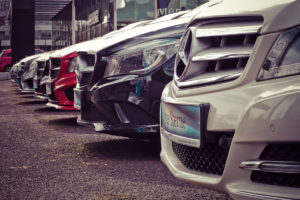 For this reason, any dealership should invest in a variety of floormats including industrial indoor and outdoor floormats for around entryways. This can include branded floormats or they can have a special welcome message on them.
Additionally, anyplace that is a pathway from garages where people might get vehicles services are going to be places that can track in dirt or grime. Good floormats will reduce this problem.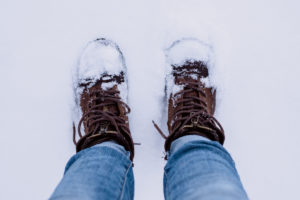 With the outside mats, be sure to invest in mats that are heated and will melt ice and snow. This improves the safety for your customers and employees as well as making the dealership more inviting because even during a snowstorm, the mats stay clear. You can also use these kinds of mats to keep common walkways open in your lot. The easier it is to walk out and look at cars, the more people are likely to appreciate your effort and take their time and look at your inventory without rushing through.
If you have some people working desks and they are on their feet a lot, you can improve productivity and happiness by investing in anti-fatigue floormats. If these people work with customers, having them feel happier and less fatigued could impact sales and service.
Often you will have desks with salespeople out on the showroom. This is often near doors which frequently open and close. These salespeople may get cold and be less motivated, but you can have a heated floormat for them at their desk to keep them feeling more comfortable while being the face of your car dealership.
Remember, you also have options for anti-slip tapes and coatings as well if you have an area that might get wet and be dangerous. With all the hard flooring, there is no doubt you have some areas like this and the nice thing about using these kinds of products is they stay fast to the floor.
Whether you are at a used car dealership or a new car dealership, you want to keep it looking great and let your employees and customers know you appreciate them by making sure your floors are safe, clean and send the image of a professional, inviting place to buy a car.