Summer is in full swing, and you know what that means: time to take a dip in the pool. Going swimming is fun for the whole family, not to mention friends and neighbors' kids! While owning a pool provides you with a great way to cool off and chill out, pool upkeep requires diligence on your part. If you are a recent pool owner, and are wondering what exactly you need to do to maintain your pool, read further. This article will list several tips for proper pool maintenance, so that you can enjoy fun in the sun without any worries.
Maintaining Pool Safety Should Be Your Number One Priority
As a pool owner, your top priority should be making sure that your pool is a safe spot for everyone who swims in it, including yourself. For one, you should never let small children swim in your pool unattended. Build a fence around your pool to make sure that little ones do not get in when your back is turned. When you are supervising the pool, it is up to you to enforce the rules: make sure that there is no running or horseplay, and that small children are not diving or swimming in the deep end. Slips and falls around the edge of the pool can be a danger as well. Make sure to clear the area around the pool of stray objects to reduce the risk of slips and falls. Placing vinyl matting at the pool's entrance and exit will also reduce this risk.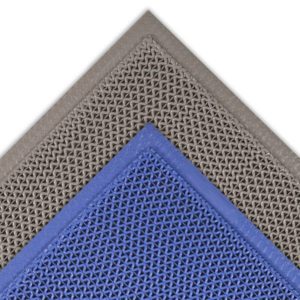 Make Sure To Keep Your Pool Clean
Pool cleaning is a task that many pool owners dread. The idea of having to maintain a pool actually deters many homeowners from buying one! While it can be a chore, it is really not all that bad–it just requires some effort on your part. To be sure, there are many pool services who will clean and maintain your pool for you on a weekly basis. If you are looking to clean the pool yourself though, read the tips in this section to find out what is required.
For one, you need to routinely skim the top of your pool with a net to catch any floating debris. The most common floating debris includes leaves, pollen, and other plant matter. In fact, if you have branches hanging over the top of your pool, you might want to consider cutting them, to cut down on the debris. In order to clean debris that is deeper down in your pool, you will need to use a pool vacuum, which can be purchased at pool supply stores. If you dread the thought of having to operate a vacuum yourself, consider purchasing a robot vacuum, which will run on autopilot, cleaning your pool even while you are away. It is important that you clean your pool's filter as well, as debris can accumulate inside. Finally, you need to make sure that the chemicals in your pool are changed regularly, to avoid the spread of diseases. This all takes some work, but when the work is finished, there is nothing better than relaxing in a cold pool on a hot day.
From keeping your pool clean and free of debris to maintaining the chemical balance and reducing the risk of falls through safety matting, we hope this article encourages you to embark on the road to proper pool care.