Business owners save time and money with floor mats!
For owners of commercial, industrial enterprises, padded floor mats are excellent investments. An excellent sense of what will make a difference in your business is essential for a successful owner. A competent manager stays alert at all times, finishing the work at hand while, more significantly, foreseeing and preparing for the obstacles that lie ahead. He or she is like a skilled chess player who never gets caught off guard or sidetracked by petty concerns. Are you thinking of five moves ahead?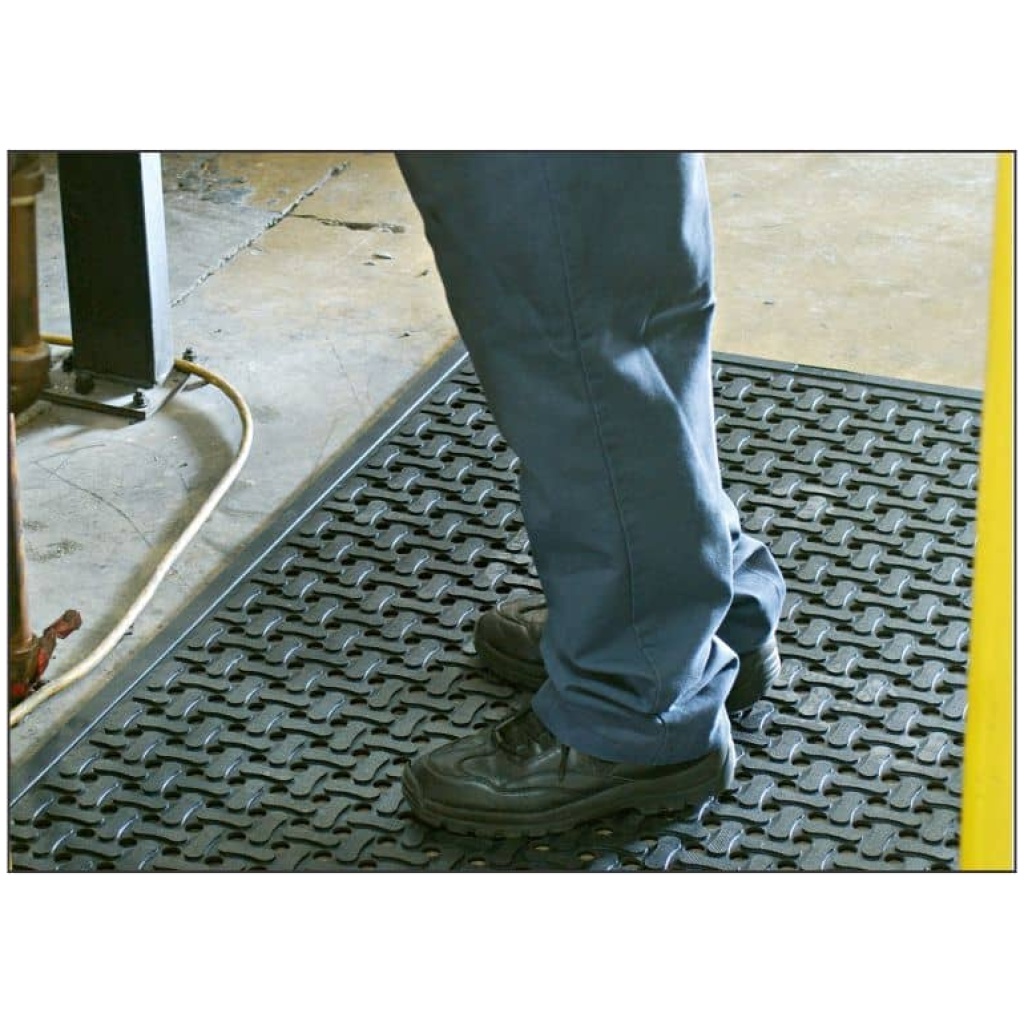 Running an industrial firm is more difficult than ever today. According to census statistics gathered by the U.S. Census Bureau, 51 percent of establishments in the country survived for at least five years, while 69 percent of employer establishments in the country lasted for at least two years. Only 34% of businesses survived the past 10 years, and far fewer survived another 5 years beyond that.
Turn your industrial business into an efficient and successful profit machine. Investing in entry floor mats and other workplace floor mats can help you manage many facets of running a successful business.
Productivity. It's crucial for a firm to always move forward and avoid being stagnant. Interruptions in the process are unavoidable when managing an industrial operation. Employees become fatigued, and as a result, their rate of errors rises while the opposite rate of production falls. It is not surprising that the majority of firms provide free coffee and cozy break areas. However, if a company could improve the workplace where employees spend the majority of their time, the other amenities would then become benefits. Dropped components or increased breakage are potential possibilities. Or, a production tool breaks after being dropped into the concrete floor of an industrial building.
Many of these production-floor issues can be avoided by using a rubber cushion pad. Rubber's ability to resist slipping lessens the possibility that one of your employees will slip or fall, even when there is wetness and dust present. Additionally, the mats protect your heavy equipment from being harmed by a harsh concrete floor. By preventing such events, more time may be dedicated to production rather than downtime.
Save money. According to basic economics, you are earning a profit if your revenue surpasses your costs and expenses. Therefore, avoiding any prices or expenses that are unnecessary should be a goal. When it comes to industrial operations, a smart manager must foresee and stop expensive damage to their equipment.
You can save money on machine repairs by putting cushion mats under your heavy equipment. Industrial machinery's internal mechanisms are vulnerable to harm due to their own continual vibrations. These damaging vibrations are amplified if the machine is on a hard floor. Heavy-duty machinery's shock and vibrations are absorbed by using a rubber cushion pad, saving you money on repairs.
Avoid stress. A manager needs to be a terrific juggler, able to oversee and handle many different aspects of their business. Sudden events, such as a worker suffering a serious injury or equipment failing, just add more problems for a business owner or supervisor to manage. A business owner can focus more on his own urgent things like sales and production, and less on fatigue and accidents, by installing a rubber cushion pad whenever there is a likely safety hazard.
Business owners that are deliberate and strategic are never the victims of happenstance. They control every area of their business and continually get ready for new challenges. Using cushioned floor mats is a simple, quick, and reasonable investment for industrial business owners to save time, money, and stress. Your industrial firm will certainly be successful with a little planning and preemptive action.