Heated floormats and other heated products make the best Christmas gifts. Giving these products show how much you care about the person's comfort and safety.
Heat rises. We all know that. So it makes perfect sense to have a heating source start at ground level.
For warming a person, the feet are often where people get the most cold first. Heating the feet warms the whole body.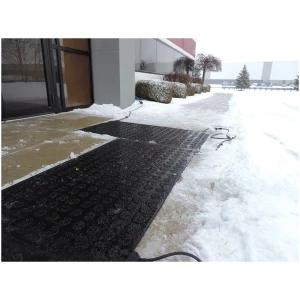 If you want to melt snow, a heating source that starts under the snow is going to take advantage of heat rising and do a better job of melting snow with less power usage.
You should not be surprised that many people find heating products to be one of the best gifts they have ever received. It improves their comfort in cold months, and heated mats outside can decrease the need to shovel snow. They also decrease the chance of a slip and fall.
I once got a space heater as a Christmas gift for a daughter. Her room was in a place in the house that did not get as warm. So the room always seemed cold in the winter. My wife told me it was a terrible gift. So impersonal. She said I should take it back instead of giving it. I refused, and it is the single most used and appreciated gift she has ever gotten, other than her pet she got one year.
Now I always think about a gift that will add comfort or convenience to someone's life. When someone needs a new shirt, they usually buy a new shirt.
When the snow piles up outside, they go out and shovel it. Only by thinking ahead can you get a heated mat and plug it in outside so that the snow never builds up on the walkways in the first place.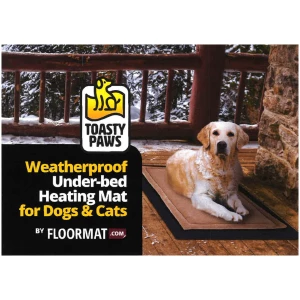 Likewise, people often suffer with cold feet, especially at work. Buying a heated mat for under the desk is a great gift that will impact their lives every day throughout the cold months.
This category of heated products has been expanded to include heated pet pads to keep pets warm, heated yoga mats, heated living room rugs, and many more heated flooring options.
Knowing that heating products are a thoughtful gift and something that will be appreciated for years, it is obvious that you should be looking at all the heated floormats and heated product categories of products on floormat.com if you want to give a gift that will wow the person with its thoughtfulness and usefulness.