Matting companies now produce all kinds heated matting products for home and office use. Heated matting products are specially designed floor mats with an electrical heating element for producing warmth during the cold season. Heated mats are also used in commercial settings where workers work in chilly conditions. Heated mats are also installed outdoors during the cold season to melt snow on pavements and outdoor staircases. Heated mats are installed in residential and commercial buildings. But they are mostly used in commercial buildings especially in office cubicles. These mats are usually placed underneath a chair and a desk to keep the feet warm during the cold season. There are very many types of heated mats for office use. These mats also come in very many designs, sizes, and colors. Heated floor mats are sometimes classified as anti fatigue floor mats because they enhance comfort in the workplace. As such, some heated floor mats are used as anti fatigue kitchen mats, anti fatigue office mats, and anti fatigue interior mats. The following are some of the benefits of using heated mats in the office.
To Provide Warmth And Comfort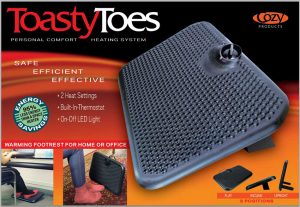 As mentioned above, the main purpose of installing heated mats in any house is to provide warmth during the cold season or in chilly living or working conditions. Heated mats are usually connected to a power source so that they can produce heat and warmth. The heating element in these mats starts producing heat energy and the user starts enjoying the warmth. When installed in under a desk or in standing work station, foot warmers really help endure cold environments. . They can also be used to melt any snow that is trapped in the soles of your shoes. By providing this warmth in the office, heated floor mats enhance the comfort of the workers. That is why we have stated above that heated mats are also classified as anti fatigue floor mats because they provide ergonomic comfort in the workplace.
Enhance Productivity
Studies have shown that comfort enhances productivity in the workplace. And even without these studies we all know that you have to be comfortable in order to be productive. You cannot be productive when working in stressful conditions. That is why most commercial floor mats have anti fatigue properties. These mats usually have a foam material to provide buoyancy and hence relieve stress and strain from your muscles. Heated floor mats have an additional anti fatigue feature to enhance productivity in the office. They provide warmth and ensure comfort in the office thereby enhancing the productivity of the workforce.
Protect The Floor
In addition to providing warmth and comfort in the office, heated floor mats also serve the basic functionalities. They protect the office floors from being scratched by your shoes. They also keep the interior office floors clean and dry.
Ensure Floor Safety
Another basic functionality of heated floor mats is floor safety. Like all other floor mats, heated mats enhance traction on wet slippery floors. They prevent slip, trip, and fall accidents in the office.
Aesthetic Appeal
You should choose classic and colorful heated mats for your office. These mats will enhance the interior décor of your office(s). Make sure that you choose classy heated mats that project a professional outlook of your office.