During this holiday season, floor mats are an easy, elegant addition to the decor of your home, office, or business. They can also provide the comfort and safety needed to keep employees and customers safe.
For home use, floor mats at the entrance of the home will keep your home dry and clean. Snow Melting floor mats will ensure everyone arriving at the entrance of your home will be safe. Snow and rainwater will stay on the mat without tracking them to the indoors. That's one of the reasons, having an Aqua Trap indoor mat in your home will ensure any residual water coming from the outdoors will stay on this functional indoor floormat.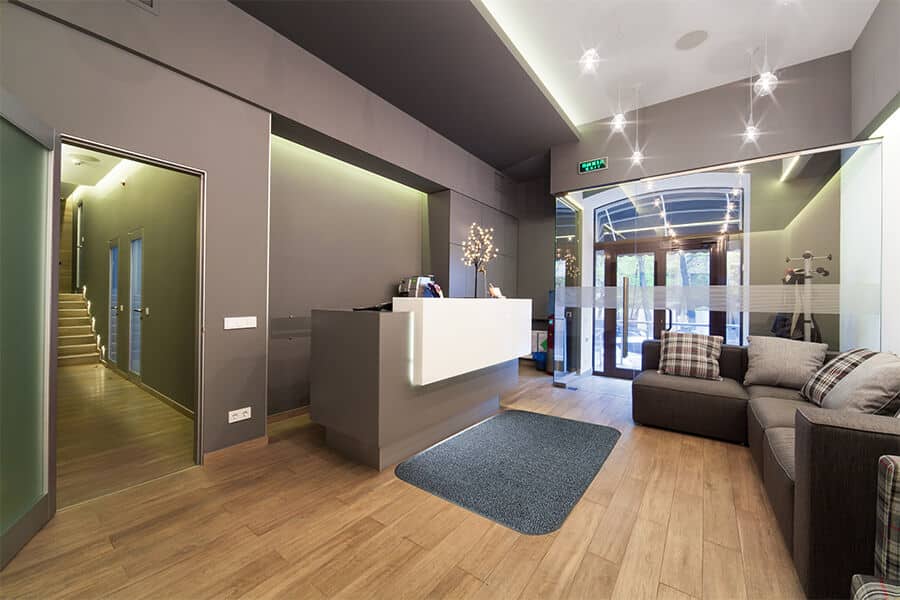 The Aqua Trap indoor mat is a highly functional indoor mat capable of trapping moisture and debris from the outdoors while keeping water and debris from leaving the area. Not only is the Aqua trap a practical floor mat, but it has an anti-bacterial carpet treatment to help you keep germs and bacteria at the entrance of the home. Are you concerned about the floor mat crashing the décor of your home? These Aqua Trap floor mats are not only highly functional, but they are highly fashionable as well. The ultramodern colors of these floor mats will blend beautifully with the décor of your home while keeping it safe. They will also ensure the life and beauty of the floor of your home stays beautiful and protected for years.
We would like to believe we sell practical, highly functional floor mats for your home or business while providing you with the safety and beauty your home or business need. These floor mats will protect visitors and family members from falling or slipping. Injuries in the workplace will be minimized or prevented altogether.
Many businesses provide anti-fatigue mats for many employees in the workplace. And during these trying times, businesses are providing anti-bacterial floor mats for their employees as well.
Our antimicrobial floor mats deliver a safety feature many businesses are happy to have. These antimicrobial floor mats are ideal for maintaining a clean and sterile workplace. Their high-quality design will help keep contaminants from spreading through the office or workplace. They're easy to clean and sanitize, plus they are durable antimicrobial floor mats to last in the workplace. For people with allergies or other respiratory problems, a sterile workplace is not something they appreciate but need.
For buildings, offices, or industrial workplaces, safety plays a major role in providing the security your employees and customers need and deserve.
Slips and falls reduction and the gravity of such falls are greatly reduced when using floor mats in key areas in your business. The following are some of the many benefits associated with floor mats usage in homes and businesses.
More than 50% of soil, oils, or other chemicals stay outdoors when using an entrance floor mat.
Floor mats protect the flooring of your home or business and keep it looking new for many years.
Floor mats keep the customers and employees safe. They can prevent slips and falls that can result in serious injuries.
A nice looking floor mat can add the elegance and comfort a business is looking to achieve
An anti-fatigue mat can increase productivity and decrease the number of injuries your employees face every day.

The benefits of having floor mats are numerous, especially when you buy a high-quality mat that can last your home or business many years. Buying high-quality mats for your office, car, manufacturing plant, retirement home or any other business is important. But the care you give them to maintain them from fraying, looking old, and not serviceable is up to you.
It is important to buy high-quality, easy-to-clean, and durable floor mats. But it is also important to keep them from collecting germs and other airborne illnesses. That's why the disinfectant process has to be done with care.
During this devastating pandemic and flu season, vacuuming the mats and floors are not enough. Disinfecting the mats and floors of your place of business as well as doorknobs, bathroom faucets, etc., could possibly save a life. Airborne viruses like Covid-19 can linger on your floor mats and other high-traffic areas and contaminate your place of work without knowing it.
Cleaning and protecting floor mats and other high traffic areas with a good disinfectant are hard. Finding a product that is not plagued with harsh chemicals, awful odors and harmful to your health is almost impossible.
VitalOxide is one of the alternatives you can use that does not have harsh chemicals and unhealthy odors that will affect your health. VitalOxide is an odorless disinfectant that can be used to kill mold, mildew, and airborne viruses. Using this disinfectant on your floor mats can protect your employees and customers alike. It can stop the infection rate and the transfer of viruses from one place of your business to another. When employees and customers alike feel confident the place of business they work or frequent is safe, it gives them the assurance of returning feeling confident about their health.
At floormat.com we have a huge inventory of floor mats, logo mats, entrance mats, anti-fatigue mats, Stick-and-Stand mats, disinfectants, etc., for your business or home. Call us to find the right floor mat for your business with the right price tag.