Do Floormats Make Good Gifts?
With the holidays coming up, what do you get someone who already has everything?
A floormat Christmas gift initially may not come to mind, but there are some great floormat gifts you can give that will be appreciated by many people. Just like towels, bedding, and pillows, a floormat should be replaced when it gets worn. So even if you know someone who has floormats, it might be time for an upgrade or replacement.
Feet Warming Floormats
One of the first kinds of floormat gifts that come to mind is the foot warmer floormats for people who work in a home office or an office space that is usually chilly. These affordable foot-warming floormats are a great gift for those people sitting a lot and complaining that their feet are cold.
Anti-fatigue Floormats
Anti-fatigue floormats can be used in kitchens when people like to spend time cooking and they get tired or sore doing it. They can also reduce the change of a fall on a kitchen floor that might become wet and slippery. While anyone will appreciate these floormats in the kitchen, it is especially appreciated by older adults who love to cook but get tired.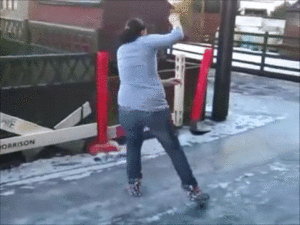 Snow Melting Floormats
The worst place for ice buildup can be right outside the door of a home. That is why having snow melting floormats for an entranceway or path is ideal for people who may not have the time or the desire to get out there and salt the walk, shovel the snow, and chip the ice away. This adds safety and convenience for anyone who needs to go outside in winter weather to get to their care.
While all of these mats are industrial quality and used by many businesses, they can also make a wonderful floormat gift for any gift-giving holiday. They may seem too practical and not sentimental enough, but when you are providing someone safety and comfort, you can argue that giving the gift of floormats shows how much you care. Happy holidays.