Snow accumulation in the northern part of the United States is always a hazard for drivers, pedestrians, and the general public.  The cost associated with keeping streets, driveways, and parking lots can be staggering.  And for homes and businesses, the work to keep customers and employees safe can be expensive and time-consuming. The snow accumulation and weather changes of 2022 have reminded us of the importance to be proactive and preparing for any weather-related problems to keep everyone safe.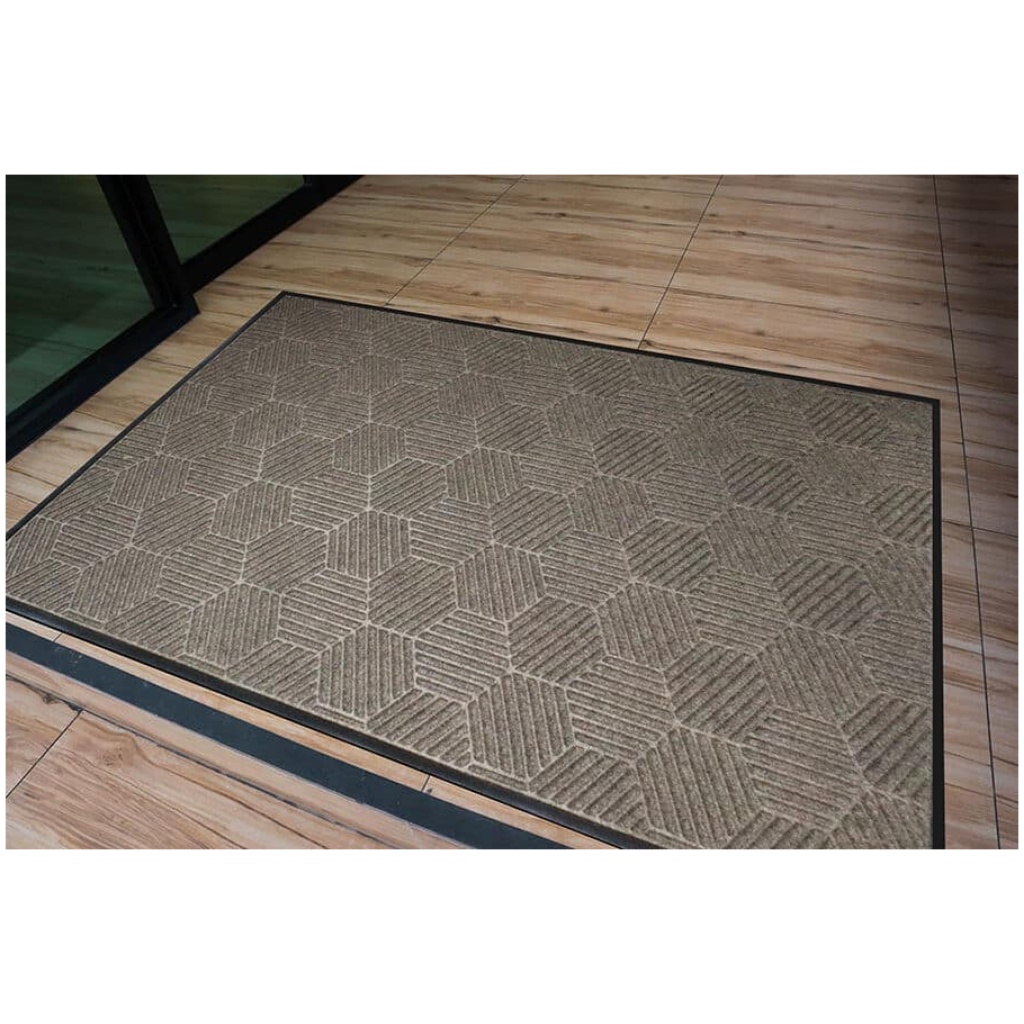 With that in mind, we at floormat.com, have a wide range of floor mats to keep your business, employees, and customers working safely and productively every day of the year. With a wide range of floor mats for every season and every situation, floormat.com offers home and businesses many choices to choose from. Regardless of the season, industry, or traffic we will help your business maintain the floors clean, safe, and looking new for many years to come.
There are many businesses where slips and falls are a common factor where employees are concerned. Employees calling off work because of a slip-related injury is a red flag for the business to do something to prevent future occurrences.
Placing anti-slip floor mats at the main entrance to the building, or where spills are common can reduce the number of accidents or injuries to employees and customers. These anti-slip floor mats placed at the main entryways or at workstations can ensure employees feel safe when entering the premises or at their workstations. At floormat.com your business can find signage & Glides. Signage signs are in many cases required by the state to provide Exit and Safety Signs visible for the safety of everyone who visits the premises. To keep your floor looking beautiful every day of the year, at floormat.com we provide glides to keep chairs and table legs off the floor. We want to work with you to keep your floors looking new for many years.
The Comfort Scrape Floor Mat, with its lightweight and flexibility, is a great floor mat for handling and cleaning it. Not only that, but this floor mat is grease, oil, and chemical proof, making it ideal in the restaurant industry. In any restaurant where drinks are served, food is prepared and delivered to the customers, spills are expected. These floor mats will ensure such areas are kept safe for every employee working there. These floor mats are made from 15% recycled content, are anti-slip, and have beveled edges for a smooth transition from floor to mat. These floor mats can be the safety your business needs.
Another floor mat your business needs is the Happy Feet Grip Floor Mat for those employees that spend a long time on their feet. This heavy-duty, anti-fatigue floor mat has a dense foam cushion enclosed in nitrile rubber that makes it perfect for wet and dry environments. They are comfortable floor mats. They are safe and they are durable. The anti-fatigue design of many of our floor mats keeps employees safer during those long hours and relieves some of the tiredness they feel during the day. Employees are more aware when they are not too tired, and more productive. Providing anti-fatigue floor mats for them is a small investment for your business.
This indoor scraper mat is ideal for any restaurant, kitchen or other areas that are susceptible to spillages. It provides an anti-slip surface, safety, and durability. This indoor scraper mat is thick and reinforced with borders to ensure it stays in place on hard floors. It also prevents customers and employees from tracking any grease or water into other areas of the business. These floor mats provide the safety and cleanliness your business deserves.
High-traffic areas in schools, daycare centers, senior living facilities, and hospitals require safety measures to ensure that all residents, customers, employees, and visitors are safe. A combination of specialty indoor matting and a WaterHog Eco Grand Elite Floor Mat floor can provide some of the security needed. Anti-bacterial floor mats are essential for childcare centers, where cleanliness is important. Those floor mats must be durable, can withstand heavy traffic, and can easily be disinfected.


A logo mat placed at the business' entrance can serve as a welcome sign to customers, residents, employees, and potential clients. You can promote your products while providing extra protection against falls and trips when potential customers enter your business. Our HD logo mat can be an excellent advertising tool while providing the safety your business needs.
When these durable floor mats are used in high-traffic areas, they need to be regularly cleaned and disinfected without compromising their durability. We can supply the floor mats you require for your business, as well as the cleaning products and disinfectants to keep your investment safe. It is crucial to have clean and disinfected flooring mats during flu season, allergy season, or pandemics. It protects all business personnel, customers, and visitors.
Floormat.com has the right floor mat for you. You can choose from a wide range of floormats to suit your needs. You can choose from a variety of sizes and colors to match your business's decor, meet any safety requirements, and protect your investment. No matter what industry you are in, we can guarantee that we have the right floor mat for you. Contact Us Today.