How can you prepare your business for the spring showers coming your way?
Floor mats are a necessity during the winter to protect your floors and your people from slipping or falling. During the springtime, the weather is cooler but not safer by any means. Your business needs to protect your employees from slippery floors and water accumulation at the entrance of the office or building.
Floor mats can be ugly, and not durable. They can last the business a couple of months before they start fraying and need to be replaced. Or they can last longer and be a beautiful addition to any decor in the business. Thankfully, at floormat.com we only sell the best floor mats for your business, engineered to last and to provide the protection your business needs.
For example, during the torrential showers of spring, the last thing your employees need is to enter the building and slip at the main entryways.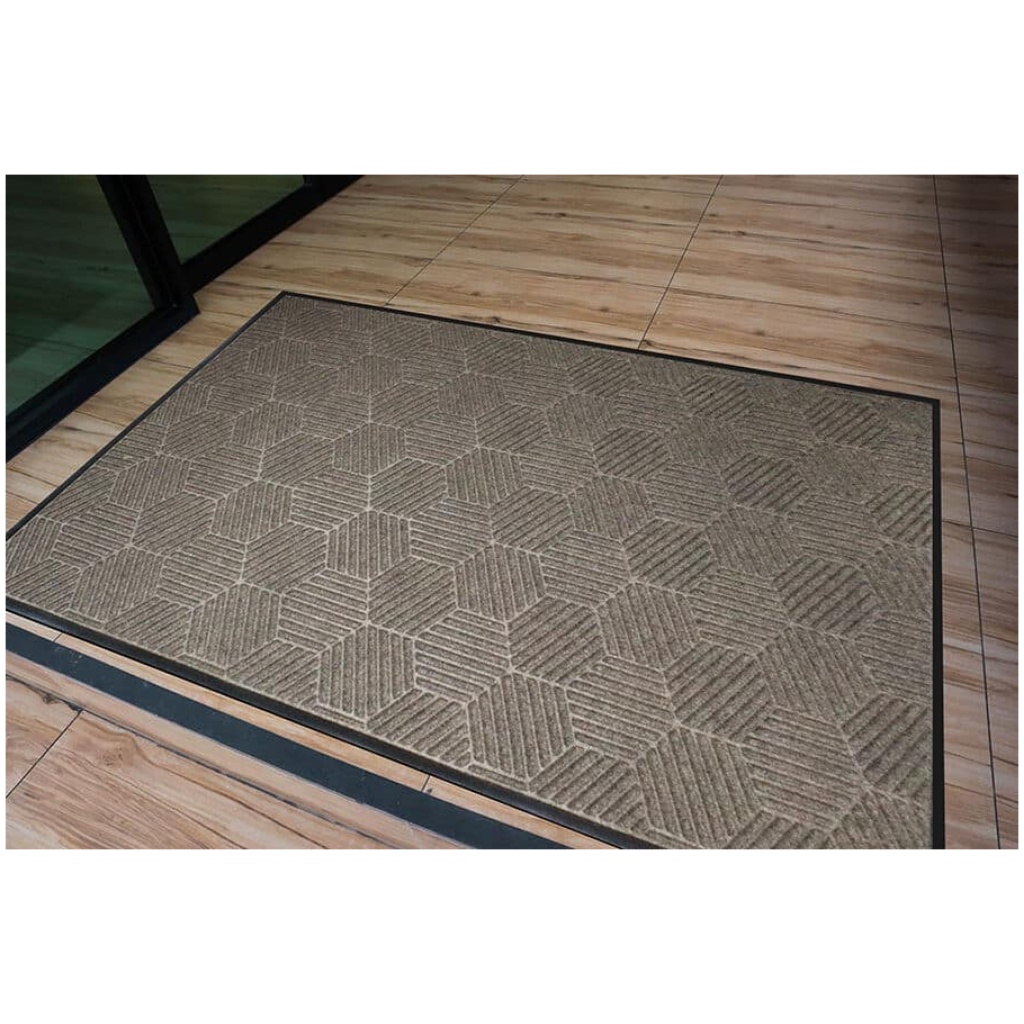 It is easy to protect those entryways by installing a Rubber Brush entryway floor mat at the door. This entryway floor mat will protect your floors and your employees all year round. The Rubber Brush floor mat is constructed of durable, synthetic rubber to withstand the cold and the spring showers as well. These floor mats are placed at the outdoor entryways and are supposed to keep most of the water and debris there.
Once inside the building or office, you need to have a Waterhog Masterpiece Select Floor Mat. These are interior floor mats that served as wiper floor mats for your business. Its beautiful design with a bi-level surface makes it the perfect and durable floor mat your business need.
Perhaps you would like to own the beautiful Preference floor mat for your office. Its beautiful design and colors can add beautiful decor to your office without compromising the cleanliness your office deserves. One of the main features of this floor mat is the high absorbency and moisture retention it offers. Your office or home entrance will be cleaner with the purchase of this beautiful floor mat.
For hotels, motels, conference centers, healthcare facilities, or restaurants where the high foot traffic is continuous, a Waterhog Eco Elite Fashion Floor Mat is essential for your business. Installing this kind of floor mat at the entrance of the business will allow your employees to focus on the business of taking care of customers and not on keeping your floors clean and dry. These kinds of floor mats are manufactured with 20% recycled rubber from car tires, plus their thick bi-level surface effectually removes dirt and moisture from the soles of shoes of anyone entering the building. They are engineered to last, making your return of investment easy to recoup.
There are many small investments your business does to promote growth and to promote safety in the business. The purchase and installation of floor mats at entryways or in areas where slips and falls are common is a minimal investment your business can make. Floor mats can be used to protect your employees, your customers, and your business.


The purchase of a floor mat for your home is not a big decision to make. For example, the Waterhog Silver Mat has a unique bi-level design that allows water and debris to stay at the entrance of the home instead of contaminating the interior of your house. The unique anti-microbial feature reduces bacteria growth by 99%. This anti-microbial protection is one of the many features this floor mat will provide for you and your family.
When thinking about protecting your floors and your business, floor mats are the cheapest and easiest solution to implement in your business. Do you have a question or concern about which floor mat your business needs? Do you think your business needs an anti-fatigue floor mat but don't know which one is the right one?
Contact us today and we will answer all the questions you have and will point you to the right floor mat for your business. Do you have questions about cleaners and disinfectants for your home or business? We have the products and the answers to those questions as well.
Floormat.com has a huge inventory with floor mats, cleaners, signage, and social distancing products to make the running of your business easier every day.
Contact us today.