According to 2019 data, there are close to 30,000 Assisted Living facilities in the United States, and more than 800,00 residents live in those facilities. The cost and care those residents need vary, and the comfort level those facilities can provide to such patients vary as well.  Many residents suffering from Alzheimer's or dementia, high blood pressure, heart disease, and arthritis need the constant care these facilities can provide and where a safe, clean, and sterile environment is paramount to ensure their well-being.
For other residents, these assisted living facilities are a choice. They choose to live among their peers and enjoy living in a place where their basic and medical needs are taken care of by the people around them. They enjoy the social aspect of such facilities as well as the comfort they provide.
For this and many other reasons, Assisted Living facilities strive to be the only option for many potential residents in their cities when it comes to providing living arrangements for them. They are committed to providing excellent care to their potential residents in facilities well equipped to meet their needs.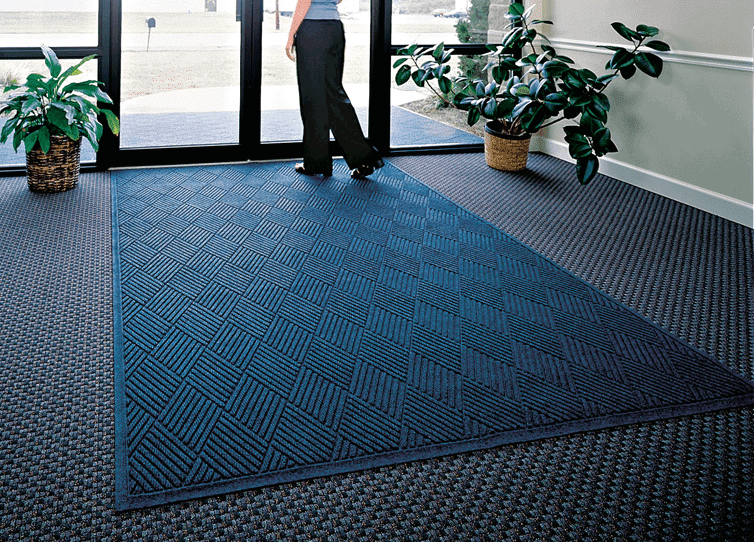 If you are in the assisted living facility's industry, you might be asking yourself, how can your facility meet the needs of every resident? It is difficult to meet every resident's need for sure, and many of these facilities provide the basic medical care and living needs of their residents. But, the small details offered in such facilities are in many cases the service that sets them apart.
For example, by providing floor mats on their social halls, bedrooms, dining rooms, and bathrooms to lessen the probability of slips and falls, your assisted living facility is being practical and thinking logically. After all, these facilities' primary concern is to provide a safe home for their residents. Unfortunately, slips and falls are a common occurrence with many of them, and some end up in the emergency room with serious injuries because of these falls. By providing these much-needed floor mats, facilities can lessen the number of falls and injuries their residents suffer before they happen.
At floormat.com, we have a huge inventory of floor mats that will meet your business needs. Our extensive line of heated, portable floor mats will give your residents the safety they need while keeping them warm and comfortable at the same time. A cold, unpolished floor can leave your social rooms empty or uncomfortable for many of these residents and their visiting families.
During the winter, our outdoor heated mats will give you the assurance your residents won't sustain a slip or fall entering or exiting the building. These heated outdoor mats are specifically designed to melt ice and snow quickly, leaving them dry and safe for everyone. Our line of heated floor mats is durable, anti-slip, and soft-textured. Moreover, you won't need to replace these floor mats quickly because their quality is always paramount in our business.
These entryway heated floor mats are very important when entering and exiting the building. But what is the most important item you need to provide your residents in their rooms? Your management team needs to provide these residents with a soft-textured, anti-slip floor mat for their shower or bathtub. These dangerous areas are accident-prone for many of the residents and are areas you can protect. Their wet, slippery feet when exiting the bathtub or shower make their equilibrium uneven, making a slip or fall a very common occurrence.
Another floor mat you will need to consider is a RugBuddy Under Rug Heating Panel. This floor mat is a unique, energy-efficient electric space heater for under rugs in residents' bedrooms. Many residents like to add a rug or two to their room, a picture frame by their bed, or a pretty lamp they cannot part with. These little personal touches allow them to have a say in the decor of their room. By providing this under rug heater, their rooms become quite comfortable and warm, making the winter weather months pass without much discomfort. These under rug space heaters are specifically designed for the comfort of the elderly. They pose no risk of fire, no risk of shock, no dust circulation, are easy to clean, and can be programmed to work with the room's thermostat.
Many assisted living facilities spend a lot of money advertising their business. They try to appeal to a wide range of people by promoting their facilities on tv, in newspapers, and in online advertising. Word of mouth advertising is still a very viable way of promoting a business like an assisted living facility, especially if your services are exceptional.
Across assisted living facilities in the United States, the common services many of these facilities provide are the same. They provide pharmacy access, nutritional guidance, physical and occupational therapy, and nursing care. But, offering small comforts to make their stay at your facility pleasant is what will differentiate your facility from another one.
Contact Us Today if you have any questions about our products, shipping, and pricing.