Residential or home safety mats come in many different colors, sizes, designs, and types. There are many different factors that you should always consider when choosing safety mats for your home. Firstly, you should consider the type of floor mat that you need for your home. This depends on the reason for installing the mat. For instance, if you need a welcome floor mat to place at your main doorway, then you should choose an entrance or entryway floor mat. If you need floor mats to provide heat during the cold season, then you need to go for heated mats. You can even install anti fatigue floor mats in your house if you spend a lot of time working in there to keep you fresh and relaxed. You should also consider the type of matting material to buy for your home. This means that you should consider the type of material or fabric that is used to produce or manufacture the available floor safety mats. Use the following tips to choose the best matting material for your home.
Consider The Type Of Material
There are three main materials that are used to produce floor safety mats, namely rubber, vinyl, and carpet fibers. You should always consider the type of matting material when buying floor safety mats for your home. All these three matting materials offer various advantages in terms of functional benefits. Rubber is the toughest and most durable material for making floor safety mats. Rubber mats are very popular because they are quite affordable and they feature all types of beautiful patterns and designs on their surfaces. Rubber mats are very popular as anti slip mats and are hence installed on places where the floor can get slippery, such as doorways. Carpet mats are also quite popular because they come with very tasty colors and designs. They are also quite tough and last for quite a reasonable period of time. Vinyl mats have become very popular of late because they are quite hardy and last for very long. Vinyl can be designed into very beautiful and classic matting patterns.
Consider The Quality Of Material
In addition to the type of material used to produce the floor mats, you should also consider the quality of that type of matting fabric or material. It is very wrong to assume that just because a mat is made from rubber then it must be of very high quality and hence last for very long. You should scrutinize the matting material and inquire about quality before making the purchase. You should also ensure that the quality of the matting material matches the cost to avoid being overcharged for your home floor mats.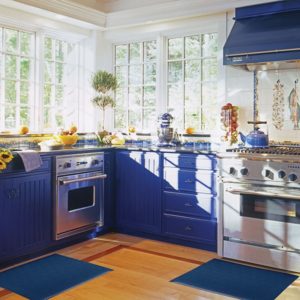 Consider Material Pattern Or Design
As mentioned above, mats come in many different pattern styles and designs. Different matting materials can be designed into various matting patterns. For instance, rubber and vinyl mats can be designed into many classic patterns during production. Carpet mats on the other hand come with many colorful designs and various sewing patterns. You should always make sure that you choose the matting material that offers the greatest safety aspects, protection factors, and aesthetic appeal.