Now more than ever,  floor mats in your place of business are an essential commodity. More than a quarter of Americans have been fully vaccinated as of today. Restaurants, gyms, and places of worship are slowly reopening and welcoming customers and members to their place of business.
Gyms around the country are slowly opening and soon, many of them will be staffed and fully occupied.  Their members would be returning after a long hiatus, and the physical activity and social interactions will resume.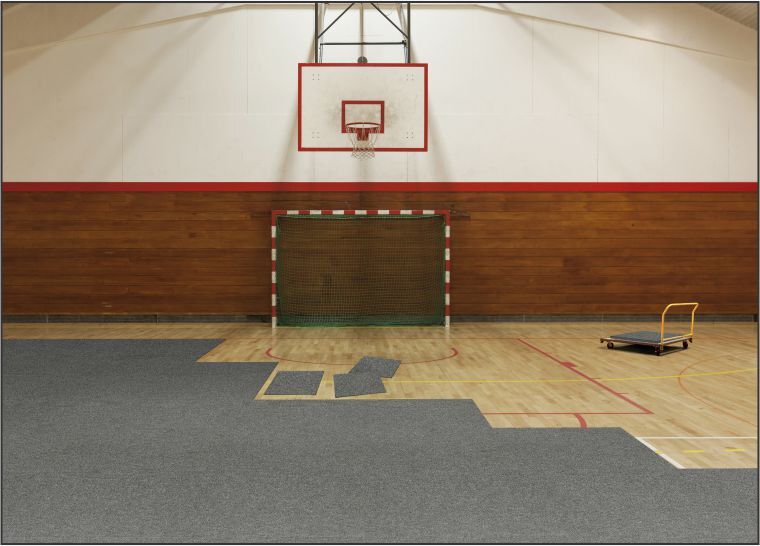 These gyms, unfortunately, are great places for germs and other microorganisms to grow. The equipment, workout, and high traffic areas are especially vulnerable to the dangerous quantities of germs gathering there.
Weight training rooms, cross-fit training areas, gymnastics, and aerobics rooms where heavy breathing is part of training become dangerous zones for airborne viruses. For these types of places, floormat.com has the right matting and floor mats for your business.
Day-care centers need floor mats that will keep germs and dirt at a minimum. These daycare centers where cleanliness is of the utmost importance, and where the health of the children remain uppermost in our minds, need anti-microbial floor mats that can keep germs at bay. Sitting, crawling, and playing on the floors of these daycare centers can leave children with microorganisms on their hands, clothing, and faces that can make them sick and contagious to other children around them. Floor mats that are easy to disinfect and provide a beautiful place to play and socialize for children are a necessity many of these daycare centers need and cannot ignore.
The Weight Room Floor Mat with its heavy-duty rubber keeps them in place without curling on the edges and becoming a danger to your customers. This duty rubber mat protects the flooring, minimizes the noise of free weights, and protects the equipment while providing some support for customers standing on these mats. These weight room floor mats are easy to keep clean, and we provide your business with everything you need to sanitize and maintain these mats looking clean and germ-free.
Every gym and business should have a Waterhog Logo Floor Mat at the entrance of their business. These floor mats are a great way to welcome customers and employees to your business while providing a great visual for them. These beautiful, long-lasting floor mats can be placed inside or outside. They are made with polypropylene fabric that is 100% UV resistant, they are durable, easy to clean and disinfect, and they are the perfect solution for those high traffic areas.
Entryways mats are an essential item for many of these gyms. During the winter months, these mats provide the security your members need when entering the gym. Slippery, wet, and salty entrance doors can become dangerous to them. Slips and falls can become a common occurrence if the entryways are not properly equipped. The frequent exits and comings of their members make these places dangerous during the cold winter and spring months.
Water accumulation in many places around the home or business is inevitable.
Showers, swimming pool areas, restaurant kitchens, entries and exits, bars, and home kitchens, are areas with a high likelihood of water spills. Not every floormat can do the job of keeping an area safe. But, our Ergorunner Floor Mat is just the right floormat for you. An anti-fatigue mat that is slip-resistant, economical, and most importantly it has open grid drainage for those water-prone areas. Water spills can be hazardous for your employees, customers, or gym members alike. These easy-to-clean and easy to disinfect floor mats will keep your business safe and will allow your employees to keep working without having to spend time cleaning a water spill every time a spillage occurs.
We have an extensive inventory with many kinds of floor mats and sizes for your business. Colors, sizes, and pricing can be tailored to your specific business and needs. If you have questions and need answers about the best type of floormat for you, contact us and let us help you make the right decision for your business.