Are you a public or private institution? Or a university ready to welcome back students from all over the world? There are many institutions getting ready to welcome students from all walks of life. From daycares to universities, teachers and administrators are preparing and finalizing the last-minute arrangements to open the facilities for a new school year.
There are many last-minute purchases they have to do to make sure everyone is safe and will continue to attend their facilities in a clean and safe environment.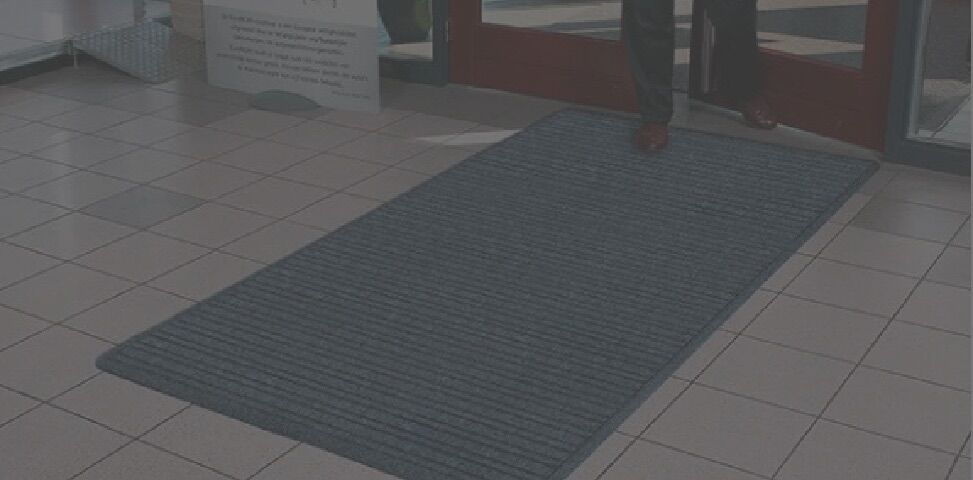 For many of these institutions or businesses, providing floor mats at the entrance of every building is important. The safety of the students and employees who work there is a necessity. A rainy day can make the entrance to the building dangerous. Slips and falls at wet entryways can be serious and can send students and employees to the emergency room.

It doesn't matter the season or how much traffic your business experiences, it is imperative for you to provide floor mats at every entryway to your business to ensure the safety of everyone.
What are your options when considering buying floor mats for your business?
At floormat.com we have a huge inventory of floor mats for every season and every occasion. We want to help your business succeed by providing you with everything you need for floor mats, signage, logo mats, and disinfectants.
For example, the Waterhog Eco Grand Premier Floor Mat is the floor mat you need to safeguard the security of your clients, and customers. The Waterhog Eco Grand Premier Floor mat has to capacity to hold 1 1/2 gallons of water to keep the entrance dry and clean. And with its 3/8″ thick bi-level surface, it will remove and store the dirt and moisture from beneath the shoe level. It has new fashionable borders, comes in large sizes and eight beautiful colors. Plus, the face fabric of this magnificent floor mat is made of 100% post-consumer recycled PET polyester. Our floor mats are engineered to last while providing you with the quality you deserve.
Our Arrow Trax™ Antimicrobial Floor Mat has never been more popular. This beautiful floor mat offers the same durability and benefits as the original Arrow Trax. It is designed to be used in high-traffic areas. With its absorbent qualities, durability, and crush resistance, this floor mat will be the perfect floor mat to place at any entryway to the building. It has an antimicrobial carpet treatment that will stop fungi and Gram-Positive and Gram-negative bacteria at the entrance of your business. With different colors and sizes at your disposal, this is a floor mat you cannot do without.
For many businesses, the health and security of our employees and customers have taken on a new significance. We want to protect them and keep them safe. Public and private institutions need to keep the student population healthy to do the business of educating them. Restaurants, fitness centers, and assisted living facilities need to keep their customers safe if they want to do good business.
For those and many other businesses, the Estes Floor Mat is a fashionable floor mat that will keep your floors clean, dry, and looking beautiful for many years. The attractive appearance of this floor mat comes with a dense 33 ounces of tufted yarn per square to keep your floors dry, and free of debris. Its heavyweight vinyl non-slip backing will ensure minimum movement to keep your employees and clients safe.
Do you have high-traffic areas inside the building? Then you need an Enviro Plus Floormat. Made of post-consumer recycled PET materials, this high-quality floor mat will keep your high-traffic areas dry and safe. It can be placed by the cooler, kitchen, or eating areas where the chance of spills can happen. The anti-static, post-consumer recycled materials make this floormat a "Green" and smart choice for any business.
Whether you have a big or small business in any industry, we have the floor mat you need. We carry social distancing products to ensure your employees and customers feel safe when entering your business. A Don't Spread Germs Wash Your Hands Mat is a nice, gentle reminder to many employees in any business to wash their hands before returning to their desks or place of work.
If you have any questions about products in our inventory, availability, or shipping, contact us. We will be happy to talk to you.