Five Reasons To Get More Floormats
There are a lot of reasons to have floormats in your home or business. There are the obvious reasons such as reducing slips and falls, and the less common reasons, such as using a heated floormat to melt snow on a walkway. Here are five reasons that apply to anyone that you might not have thought of.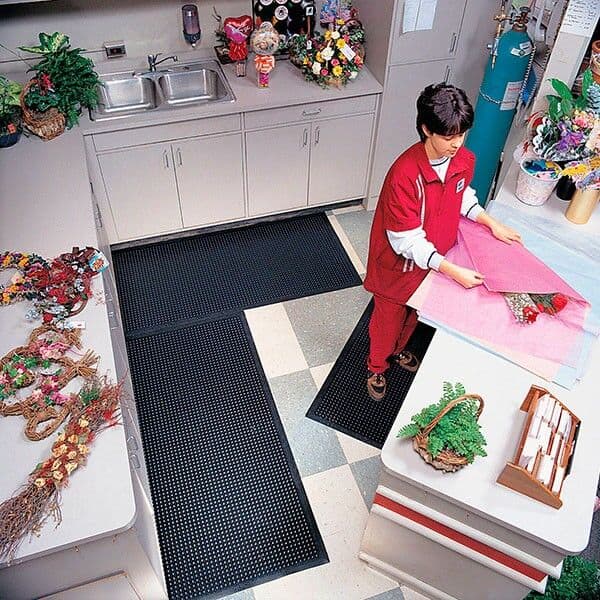 1. Anti-fatigue floormats can be used in places where you stand a lot to reduce fatigue in your legs as well as reduce fall risks.  Places like the kitchen at home, and places like registers in stores or in work areas in factories.  These are all good places to put an anti-fatigue floorrmat
2. Branded floormats for any business open to the public can be used to upsell or cross sell products or to let people know where things are.  In the home,  your child might enjoy a floor covering in their room with a custom image on it.  There are many uses that you might not have considered, where custom printed floormats can be useful.
3. Floormats in your garage can also be very helpful.  Being able to clean shoes when getting in and out of the car can keep the car and the come cleaner.  Especially in Winter weather, when slush is involved.
4. Hiding unsightly transitions in your home can also be accomplished with a floormat.  This keeps the home cleaner and also hides a transition between two floor types that might not look great.
5. Foot warming floormats at base of chair can also help the elderly or people with poor circulation.  They often get cold while sitting and this small addition can improve time spent relaxing.
These are just some innovative ways to use floormats besides having them inside your entry door. At Floormat.com you can order many specialty floormat solutions like these and enjoy the many benefits of floor coverings made to make your life better and safer.