A Must-Have for Gyms, Basements, Factories, and Work Areas
In the world of flooring, versatility, durability, and comfort are paramount. Whether you're outfitting a gym, renovating a basement, managing a factory, or setting up a work area, the right flooring can make all the difference. Enter the Hog Heaven III Linkable Comfort Floor Mat, a game-changer in the realm of functional flooring.
What Makes Hog Heaven III Linkable Comfort Floor Mat Stand Out?
Formerly known as Hog Heaven II, the Hog Heaven III has been upgraded with an improved locking mechanism for enhanced reliability and function. This mat is not just a floor covering; it's a solution to several flooring challenges faced in various environments.
1. Unmatched Anti-Fatigue Qualities
The Hog Heaven III mat boasts outstanding anti-fatigue properties, making it perfect for areas where individuals stand for extended periods. Its closed-cell Nitrile rubber cushion provides long-lasting comfort, reducing fatigue and increasing productivity.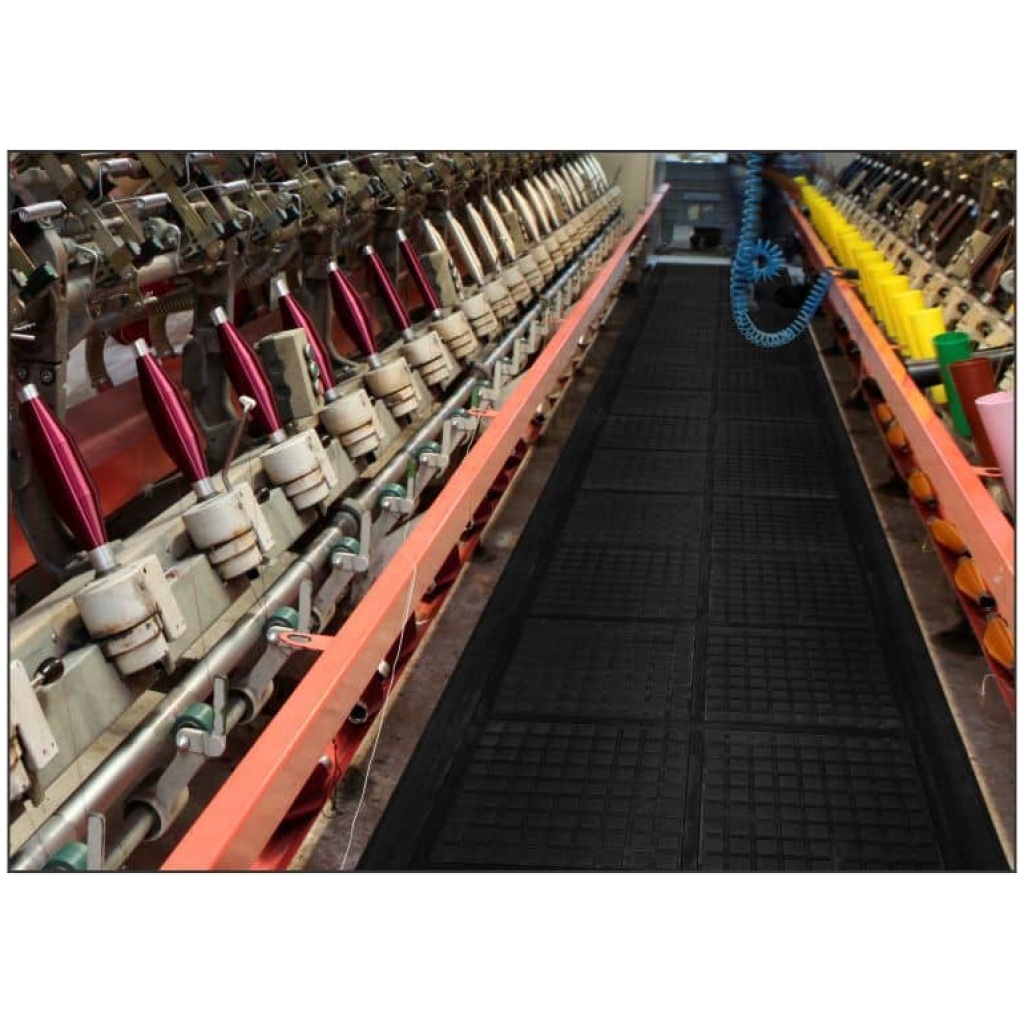 2. Durability and Resistance
The solid 20% recycled Nitrile Rubber top surface offers excellent chemical and oil resistance, making it ideal for factories and work areas where spills may occur. The mat's surface is molded to the cushion backing, not glued, preventing delamination. Plus, it remains flexible for the product's life and will not curl or crack, ensuring longevity.
3. Safety Features
Safety is a key consideration in any space, and the Hog Heaven III mat delivers. It's welding-safe and electrically conductive, reducing the risk of accidents in work areas. The mat's border is available in black or yellow stripes, providing clear visibility and additional safety.
Where to Use Hog Heaven III Linkable Comfort Floor Mat?
1. Gyms
The Hog Heaven III mat is an excellent choice for gyms. Its anti-fatigue properties make it perfect for areas with weightlifting equipment or cardio machines. Plus, its durability ensures it can withstand heavy foot traffic and equipment use.
2. Basements
Basements often require flooring that offers comfort, durability, and resistance to dampness. The Hog Heaven III mat checks all these boxes, making it a great choice for basement renovations.
3. Factories
In factories, where workers often stand for extended periods, the anti-fatigue properties of the Hog Heaven III mat can enhance worker comfort and productivity. Its resistance to chemicals and oils is an added advantage in such environments.
4. Work Areas
Whether it's a retail facility's check-out station, a distribution center's picking line, or an assembly line, the Hog Heaven III mat can transform work areas into comfortable, safe, and productive spaces.
To sum this up, the Hog Heaven III Linkable Comfort Floor Mat is a versatile, durable, and comfortable flooring solution for various environments. Its unique features and benefits make it a worthwhile investment for anyone looking to enhance their space, improve safety, and boost productivity.