Making Your Space Safer and More Functional
When we think of floor mats and anti-slip tapes, the first places that come to mind are usually entrances, bathrooms, and kitchens. However, the versatility of these products from Floormat.com allows them to be used in less obvious, yet equally important areas. This article explores some unconventional places where you can use these products to enhance safety, cleanliness, and aesthetics.
Fitness and Recreation Areas
Whether it's a home gym, a yoga studio, or a children's play area, these spaces can greatly benefit from the use of floor mats and anti-slip tapes. They provide a safe and comfortable surface for various activities, reducing the risk of injuries. Floormat.com offers a variety of mats suitable for fitness and recreation areas, ensuring you find the perfect fit for your space.
Workspaces and Home Offices
With the rise of remote work, home offices have become a crucial part of our homes. Anti-fatigue mats can be a great addition to these spaces, providing comfort during long hours of standing or sitting. They can also help prevent slips and falls caused by spilled drinks or loose cables.
Vehicle Interiors
Floor mats are not just for buildings. They can also be used in vehicles to keep the interiors clean and to provide a non-slip surface, especially during wet weather conditions. Floormat.com offers a range of mats suitable for various types of vehicles, including car trunks, trucks, and boats.
Retail and Entertainment Spaces
In retail and entertainment spaces, aesthetics and safety are both important. Logo mats from Floormat.com not only enhance the look of your space but also provide a safe surface for customers and staff. They can be customized to match your brand's colors and design, making them a functional marketing tool.
Manufacturing and Industrial Spaces
In manufacturing and industrial spaces, safety is paramount. Anti-slip tapes and mats can help prevent accidents in these high-risk areas. Floormat.com offers a range of products designed for such demanding environments, helping keep American workers safe.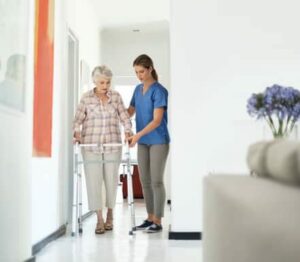 Assisted Living Facilities
In assisted living facilities, preventing slips and falls is crucial. Floor mats and anti-slip tapes can provide additional safety for residents, especially in areas prone to wetness like bathrooms and dining areas.
Wherever People Walk
Floor mats and anti-slip tapes from Floormat.com are versatile products that can be used in a variety of less obvious places. They offer a simple and effective way to enhance safety, cleanliness, and aesthetics in any space. With their wide range of products, Floormat.com can help you find the perfect solution for your specific needs. So, think beyond the entrance and bathroom, and explore the many ways you can use these products to make your space safer and more functional.