When you are open to the public and do not have Social Distancing Mats, you are putting your business, your employees, and your customers at risk.
Whether your business is mandated to wear masks and encourage social distancing or not, having floormats for social distancing is a requirement if you have the public in your school, business, or store.  It shows you take the health and wellness of your customers and employees seriously and, if they follow the guidance and keep a safe distance, it can reduce the risk of COVID-19.
While we have all seen the 6ft distance mats and stickers, there are many other kinds of floormats that can also be useful in having a safer environment.
Wash Your Hands Floormat and Use Hand Sanitizer Floormats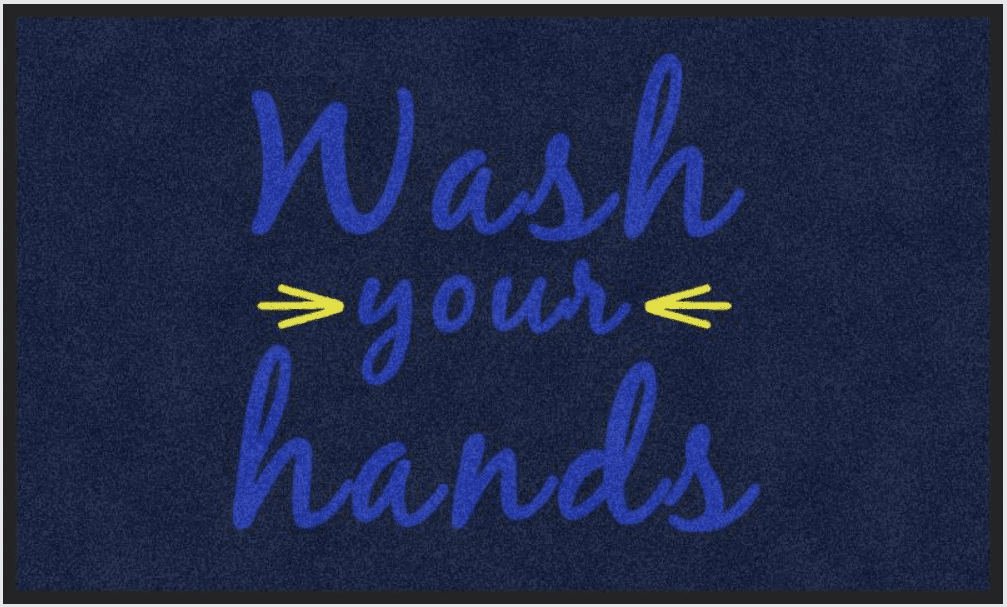 Especially if you have young people in your location, reminding them to wash their hands and use hand sanitizer is a must.  And having "wash your hands" floormats in the restrooms and "Use Hand Sanitizer" floormats near sanitizer stations are good reminders for people to reduce germs and protect themselves and others. While this is important anywhere, schools need to constantly reinforce washing and sanitizing hands.  This would be true even in a year where there is not a pandemic.  Simple colds and flu could also be reduced in a school that takes this kind of thing seriously and reinforces the message with floormats handwashing.
Social Distancing Mats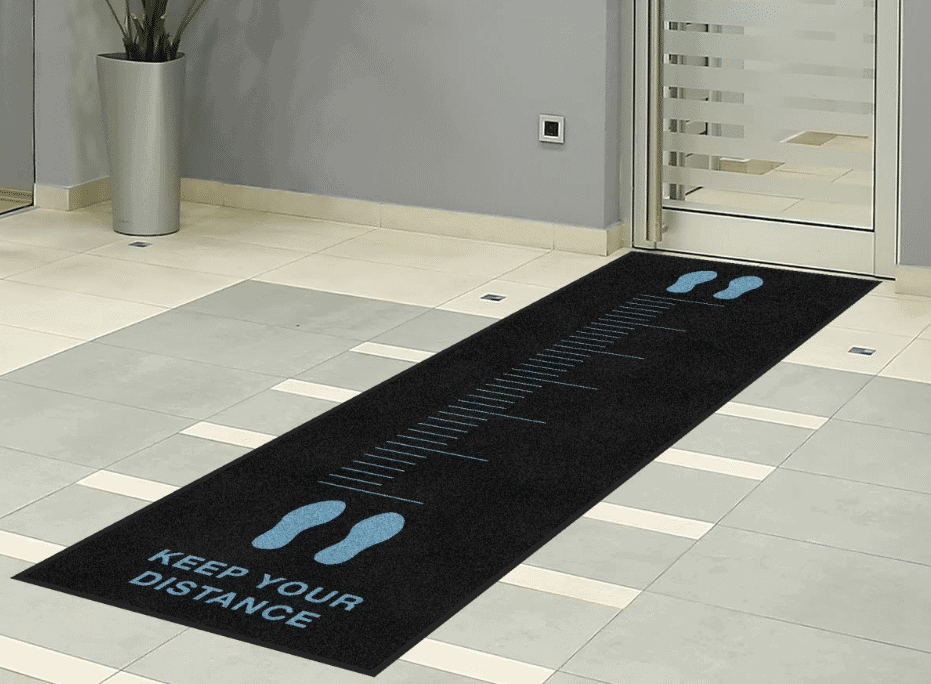 There are also many types of social distancing floormats that can make your workplace safer.  There are the smaller floormats and stickers for social distancing that can be placed six feet apart, and there are the full runners where people are on a measuring floormat showing the ideal distance between people.  Even when things improve over time, you can still use these floormats by moving them a bit closer together but showing how to keep a respectful distance when in a line.  And the long term mental uncertainty people feel, even after the pandemic is over, will mean many people will not feel comfortable crowding or getting to close to strangers. 
Shoe Sanitizing Floormats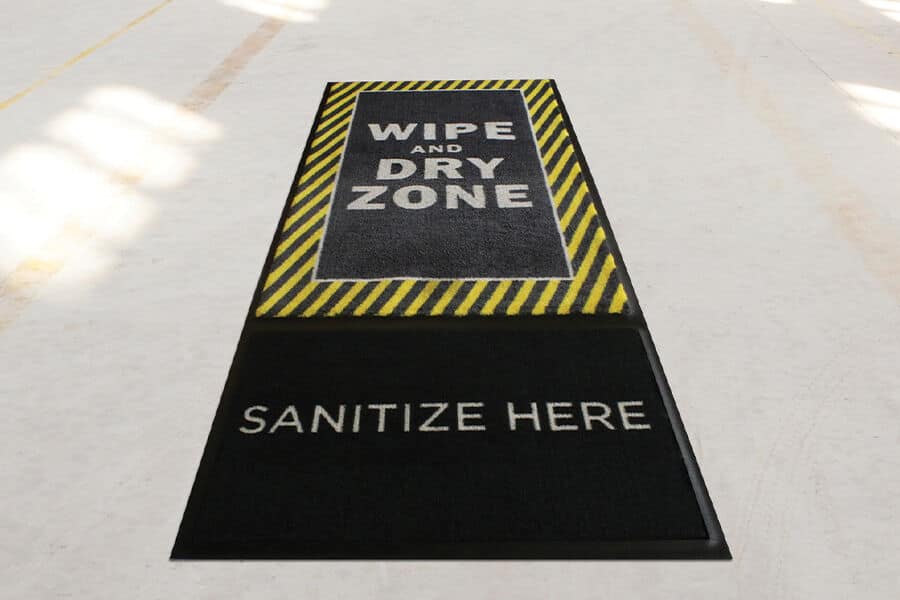 To take things a step further, you can sanitize shoes as people come in with a two-part Stepwell sanitizing floormat.  This will keep your location cleaner, and reduce germs that can be tracked in.  With clean instructions on how to sanitize and dry your shoes, it is easy for anyone to come in without tracking in outside stuff that may make your workplace less safe.
Why Social Distancing Floormats?
We all want to do our part to keep people safe and healthy.  We do not want our employees or customers to get Covid-19 or any other illness if it can be prevented.  It hurts business.  It hurts our workforce.  And it hurts our bottom line in a big way.  Right now, you can order Social Distancing Floormats and wash your hands floormats, as well as use hand sanitizer floormats from Floormat.com and show people you care about them and help them stay healthy when they visit your location.  Regardless of your local laws and how bad COVID is in your community, this is a simple safety precaution you can take right now and help people stay safe and stop the spread.