If your office has been closed for a while, and you are preparing to reopen it sometime soon, then it is time to do some upgrades, like indoor mats, which will make people feel more confident because the space looks new and it is clear you have taken care to have things cleaned and replaced when appropriate.  Indoor floormats are part of the equation. 
It is not enough to simply open. You must also help people feel confident in their surroundings or you will have more absences and maybe lose valuable team members.
Of course, everyone is going to want to know that things are being cleaned regularly and that sanitization, such as having wipes and hand sanitizer available to everyone, is a big issue. Floors, indoor floormats and any surface people touch regularly need to be wiped down each day. Things like doorknobs can be cleaned every hour, if you make it someone's responsibility to wipe it down.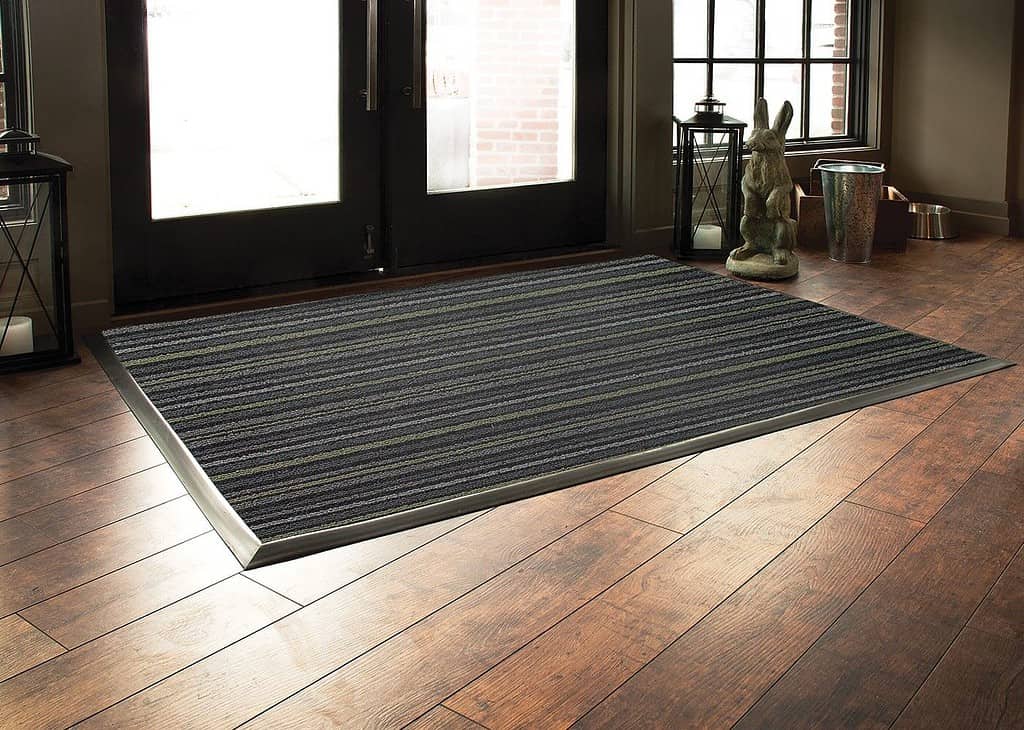 There are multiple reasons you want to make sure your office space is clean and fresh. First, you do not want your staff getting sick. You should put the safety and health of your employees first. Plus, If a lot of people get sick at once, you could have a real shortage of team members to get work done. Second, you want to have new floormats and replace anything else that is worn or outdated, to make people feel confident they are in a clean, professional environment. Third, if you have had low staff levels or even been closed up, this is the perfect time for a refresh. It is not always easy to do upgrades without disrupting work, but right now you might have the perfect chance.
What you decide to upgrade will depend on your budget and the condition of your office.
Indoor floormats are a top option because they are not a big expense, they have an immediate impact and they are very easy to swap out with your old ones. If your current indoor floor mats are in great shape, another option is to buy floor mat sanitizer and cleaner and give them a good cleaning.
Beyond the idea of replacing your indoor mats, you can consider things like painting the office space, replacing older furniture, deep cleaning any breakroom area and replacing old appliances, having the office vents cleaned, replacing curtains or blinds that are old, upgrading your office lighting, replace stained or old ceiling tiles, and even renovating your space to create more distance between employees.
If you do decide to keep more people working from home, you are going to be saving a lot of money on needing to lease less office space.  You should consider sending a "home office gift" each month or quarter out of your savings, to show your home employees working remotely that you care about them.  One gift idea is a heated office mat for their home office.  Another would be a nice piece of artwork from local artists.  Better lighting, cameras, and microphones for doing video conferencing is also a nice idea and could be necessary if you are doing a lot of virtual meetings.  Ipsy is a popular makeup monthly delivery of sample stuff, and people who receive those monthly get a lot of joy out of receiving a group of small gifts, and the fun of opening them up, checking them out and trying them.  Can you create that kind of joy and appreciation for your employees at home?
Whether you are bringing back all your office workers soon, or moving to a model of more remote workers, show people to appreciate them and care about their health, and they will thank you. You can demonstrate this through everything from the indoor floormats to the ceiling tiles, and even in gifts mailed to those more isolated at home.